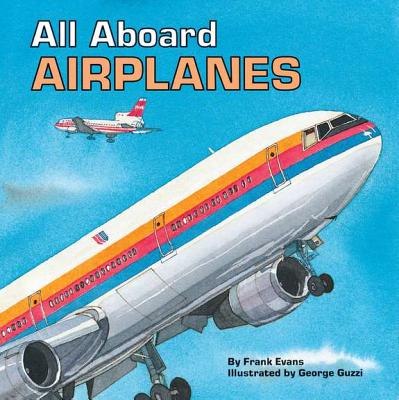 Products
Airplane Travel: 5 Books to help prepare your special needs child
Flying may be exciting and an adventure for a neuro-typical child, but for a child with special needs it can be a nightmare. Cramped quarters, strange noises, an abundance of strangers and the lack of routine can contribute to a very rough flying experience. We are pleased to present part one of a five part series to help make your flying experience easier
Air Travel: 5 Books to help prepare your child
While not specifically written for children with special needs these books do a great job to prepare an anxious child for flying and making sure they understand what to expect and what is appropriate while flying. If you have any additional books we should add please add them in the comments.
The Noisy Airplane Ride focuses on the sounds and sights of an airplane trip. The rhythmic text briefly describes mechanical noises, such as the "Thrum" of the engines and the "Whirrrr" of moving flaps, as well as the familiar cacophony of the cabin, including the "Ding" of the seat-belt sign and the "Ker-oosh" of a flushing toilet. This book will prepare your child for the strange audio, visual and sensory issues they will encounter during flight
This children's book is perfect for any child who is hestitant about riding in an airplane. Going on a plane features the processes that are involved in airplane travel. It begins with the introduction of the family, suitably named The Tripps, and how to go about getting the tickets, weighing and scanning the luggage and what occurs once inside the plane.
Airport starts out with passengers arriving at the airport and goes through all the various activities that take place until take off. What happens to the luggage, getting the plane ready for take off, etc. are covered. Airport gives a great pictorial view of what happens at an airport and the processes required before takeoff.
Amazing Airplanes takes you on a trip from the airport terminal to the flight deck, the zippy text and zappy art take children through how a plane flies, safety rules, in-flight entertainment and air traffic control. This action-packed picture book will delight all children who love things that go! This book is perfect for children ages 2-4

All aboard Airplanes is for children who may by anxious to fly but also have an advanced interest in different types of planes. From crop dusters to state-of-the-art military fighters, it's all here, complete with easy-to-read text and clear, colorful pictures that explain the uses and features of the aircraft.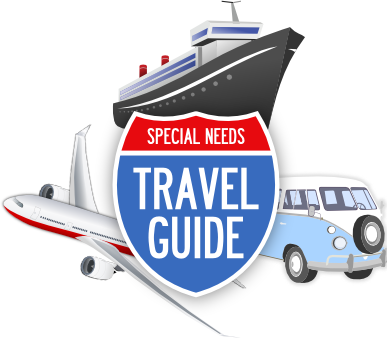 This above post is part of a nine part series on disability travel. Here are the other posts in this series.
1. 7 Travel Agencies for special needs travel
2. A Special Needs Pre-Flight checklist
3. 32 Vacation Destinations for Individuals with Special Needs
4. Packing For The Plane
5. A Special Needs Guide To Airports
6. Do You Have Your Access Pass Yet?
7. 70+ Tips and Tricks for Special Needs Road Trips
8. Your Rights as an Air Travelers with a Disability
9. Airplane Travel: 5 Books to help prepare your special needs child