Soul Studio serves adult artists with special needs who are interested in exploring their creativity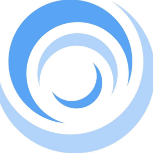 Become
a Soul Artist
You make
our programs possible.
Please donate today!
Soul Studio is a supported art studio program with an open studio space and gallery for adults, 18 years or older with special needs in West Bloomfield, Michigan. Through educational programming driven by each artist's creative impulses, participants are supported in a variety of art media including: painting, drawing, ceramics, weaving, sculpture, woodworking, photography, and digital arts, and are inspired to develop careers as contemporary artists.
How to get started at Soul Studio

Step 1:

Fill out the form below expressing your interest in our program.

Step 2:

We will contact you to schedule a tour of our facilities.

Step 3:

You and your support person should attend the intake. At the end of the intake, if the studio seems like a good fit, we will schedule a trial period.

Step 4:

Participate in a two-week trial period in the studio to experience what being an artist in the Soul Studio is like.

Step 5:

If the trial period is successful, we will register you for the Soul Studio program
Apply Now
Fill out the form below to be contacted by a Soul Studio facilitator about our current programs!
FORM INTEGRATION GOES HERE!